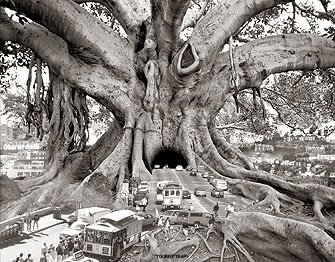 Thomas Barbey "Tourist Trap"
I have recently discovered the
amazing
work of artist and photographer Thomas Barbey. His photography has such an ethereal feel, and he uses incredible imagery. Most incredible is the fact that they are
not photoshopped
.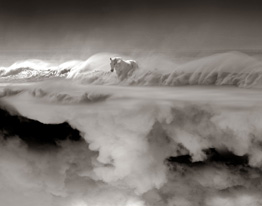 Thomas Barbey "Night...Mare"
Barbey uses film and negatives techniques like double exposure and re-photographing collaged photos to create the final product.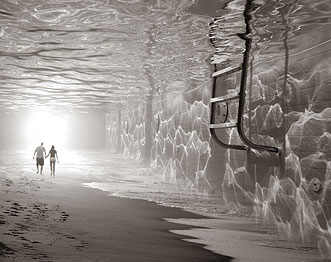 Thomas Barbey "Sunbathing"

The above is my favourite image. Ever since I was little I have always wanted to live underwater. I have seen

every

version of The Little Mermaid (the Disney version is the only one where she lives in the end... HUGE disappointment for anyone who loves the story...). I think "Sunbathing" captures what, in my mind, it would feel like to live below the waves...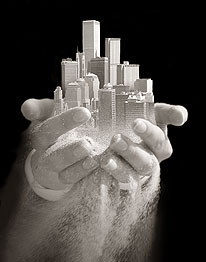 His works can be found on his website
here
- well worth a long look through!